See only what you need,


when you need to.
Moxion gives you a single place to jump between all your productions with the click of a button.
It's easy and intuitive to use - and you don't even need to be online.
Getting ready to jump on a plane and need to review rushes from those shoots happening in New York, Cuba and Prague? With Moxion - and Moxion Immediates - they're right there on your device.
A virtual mission control.


Anywhere, anytime.
---
Complete control
Moxion is the definitive way for you to stay in control and up to speed on every production - and see them all with a single view.
Jump between productions with a click. Send notes in an instant.
Need to comment on a key scene being shot on the other side of the world? The footage is with you virtually as it's shot, seconds after the camera has stopped turning. That's the power of Moxion.
---
Built for home cinema
Naturally you can use Moxion on any device, but we also have some extra features executives love.
With our Apple TV app, it's super easy to log into Moxion from the comfort of your home cinema for glorious full HD, high bit rate video playback.
And because all your productions can be seen and managed from your Moxion inbox, you have all the latest media and information right there in front of you. One click and you can switch straight to the next production.
---
Unparalleled security
The complete security of your assets is sacrosanct. And that's a fact, not a promise - which is why Moxion is trusted by the world's largest content makers.
Our platform is built to the highest standards in the industry - and constantly evaluated by the world's top security teams.
Features like MPAA compliance, Watermarking, Multi Factor Authentication and full Digital Rights Management are just the start - we have created a safe and secure platform with data protection at the heart of everything we do.
---
Built-in screeners
You control every single second of media: securely and easily share material to nominated viewers with complete control and confidence.
You determine access, viewable assets, link expiration and of course watermarking is fast and simple to customize.
For collaboration, Moxion enables you to easily track, control and share your footage, with user access only via Moxion accounts.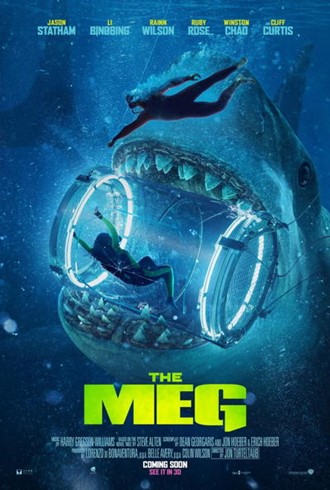 During MEG we frequently had one unit out on the Hauraki Gulf and another at our studio base where we were filming on either of the purpose-built water tanks. Moxion enabled us to instantly confirm continuity and secure director approval notes.
Barrie M. Osborne -
Producer
Mulan, Lord of the Rings, The Meg, Pete's Dragon, The Matrix