We are super excited to announce the acquisition of Moxion by Autodesk, global leaders in design and make technologies.
Workflow for Filmmaking.
Re‑imagined.
Welcome to Moxion, the world's most advanced dailies and content review platform.
Used by leading professionals to help make better film & television, Moxion offers feature-rich, studio-secure delivery & review of any media.
Featuring Moxion Immediates™, our industry-leading instant dailies service in HDR; super secure Moxion Screeners; plus full Dolby Vision, HDR10 and 4K resolution playback support and much more.
Moxion: it's workflow for filmmaking, re-imagined.
Every production.
All the time. Everywhere.
Trusted on projects from Hollywood blockbusters to indie breakouts, TV shows and commercials, Moxion is feature-rich, yet intuitively easy to use.
Only Moxion offers you dailies in beautiful, crisp HDR - and brings you the incredible baked-in technology of Moxion Immediates™, our exclusive 'instant dailies' service that industry professionals are calling 'a total gamechanger'.
As you capture it, edit it.
With Moxion Immediates.
Meet the new paradigm, crunching timeframes down to mere seconds to deliver 'instant dailies'.
With Moxion Immediates any project stakeholder with credentialed access can view footage (complete with metadata) moments after capture.
For example: review footage from set instantly on any device or even via our Apple TV app. Or have content edited remotely as it comes off the camera and sent back to set for ultrafast checks and approvals. And that's just the beginning.
It's workflow, super-optimized.
Moxion delivers.
Securely.
Look under the hood of Moxion and you'll find an industry-leading array of features, all designed to manage the digital workflow for your productions - of any size and complexity.
Our battle-tested dailies platform is built inside our cloud-based ecosystem, the best in the business for the secure viewing, sharing and editing of footage.
And to keep it safe our engineers have built an unyielding, major studio-approved security environment, with features like DRM, screener and access control that set the gold standard in protecting your assets.
On-set, off-set.
Or on the other side of the world.
Because Moxion is securely in the cloud, it doesn't matter where in the world your crews and stakeholders are, resulting in faster collaboration across sets and locations and less pick-up days.
You'll not only unleash the full creative potential of your team, Moxion will actually save you real dollars, wiping expensive line items and unexpected costs off the budget.
Moxion: the ultimate tool for your next production, giving you next-level control over your dailies workflow - and that's just the start…
Workflow for Filmmaking,
re‑imagined with Dolby Vision.
Welcome to the world's most powerful HDR dailies and review platform... now with the incredible storytelling magic of crystal clear Dolby Vision.
For Studios

Moxion brings your productions home.

From a single camera shoot on a studio backlot to multiple crews spread around the planet on a major blockbuster, it all flows through Moxion.

For Productions

The world's most innovative filmmakers use Moxion to enhance the creative process and tell great stories.

This is the tool you need for your next production, giving you next-level control over your dailies workflow, and helping your team reach their maximum creative potential.

For Executives

You have complete control with Moxion.

See everything happening on all your productions simply, quickly and efficiently - with a single click to review all their latest real-time activity.

Or stream footage, including Moxion Immediates, using our simple, beautiful and secure apps including our ground-breaking Apple TV application for your cinema.

For Post Houses

Deep data is everything.

Along the most advanced dailies platform on the planet, Moxion collects and collates metadata from set like nothing else, with the benefits rippling right through the production pipeline and into post and VFX - plus we're integrated with products like QTAKE and Shotgun.
Moxion wins prestigious HPA


Engineering Excellence Award
Our innovative Moxion Immediates™ service has won the top engineering accolade at the 2020 Hollywood Professional Association (HPA) Awards.
The HPA Engineering Excellence Award recognises outstanding technical and creative ingenuity across media, content production, finishing, distribution and archiving.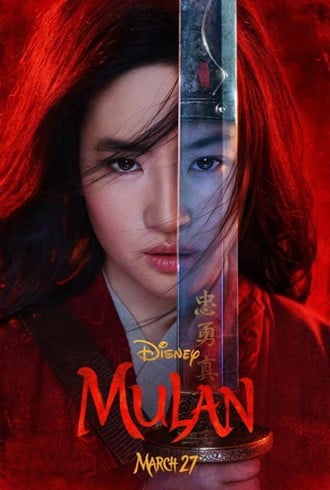 Invaluable to ensure the remote units were capturing the director's vision and production values so essential to any film.

We were able to receive video assist footage by the end of each shooting day from 2nd and Scenic units shooting in remote regions of China while 1U was shooting in New Zealand.
Barrie M. Osborne -
Producer
Mulan, Lord of the Rings, The Meg, Pete's Dragon, The Matrix