Often we're juggling meetings and reports with Disney back in LA, so we're off set here and there, and having the Moxion Immediates available to us as soon as they are posted, allows us to keep on top of what's just been shot.
Diana Giorgiutti -
VFX Producer
Mulan, Spider-Man: Homecoming, Alien: Covenant, Guardians of the Galaxy: Vol 2, Deadpool, Ant-Man.
Moxion is a powerful, yet easy to use platform that helps you bend the traditional rules of producing film and video.
Turn 'dailies' into 'instant dailies' with Moxion Immediates, to share camera footage and metadata with your teams seconds after the camera has stopped recording. Wherever in the world they are.
Feature-rich.


Yet intuitive and easy to use.
---
Absolute security
The security of your content is central to everything we do.
Moxion is built from the ground up to the highest industry standards using the most modern security technologies available - and constantly evaluated by the world's top security teams.
Which is why our platform is vetted, approved and trusted by the world's largest content makers.
---
View and collaborate
Moxion brings your team together in an instant, to share, communicate, search, sort and assemble your content. Focused feedback is sent only to those who need it, with custom communication and activity channels.
---
Annotation
Collaborating is made easy with the ability to comment on any point in a clip. Markers and drawings can be made directly over existing footage to provide precise feedback to the post-production crew.
---
Notifications
Each user is in control of their own notifications and selects the appropriate level of activity to keep them abreast of progress.
---
Device agnostic
No matter where you want to work, or what device you want to use, we have a beautifully designed application for you to use, from Apple TV through to desktop, iPad to iPhone.
---
Built-in screeners
Easily and securely provide viewing access to your selected audiences. You can share a selection of assets (video, audio, stills and PDFs) as a direct link, with expiry date, to nominated viewers.
---
Sort and sift
Metadata can be used to create folders on the fly. For example, you can group clips by scene and sort by take. This creates a highly flexible, efficient way of viewing and managing content.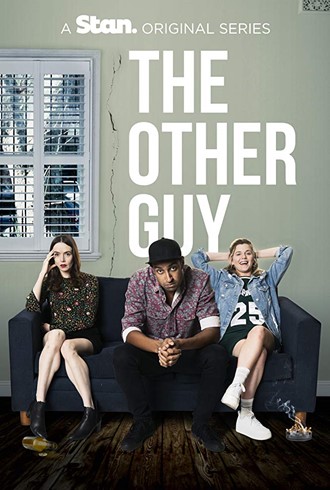 Have I ever told you guys how much I love Moxion?
Just awesome.
Daniel O'Brien -
Editor
The Other Guy, Aquaman, Thor: Ragnarok, the Lego Movie, The Great Gatsby